SHAMELESS.....EXCLUSIVE photos: HOW Jubilee MPs in parliament BADLY INJURED Senator Muthama!!!     enator Muthama of Machakos County was this morning hurt after a brawl broke out in parliament. Hon Muthama had joined Kakamega senator Dr Bonny Khalwale and Siaya senator James Orengo at the parliament's speaker's gallery to witness the motion on the controversial security bill. Later it was confirmed that four Cord MPs shirts were torn by their Jubilee counterparts. Muthama, Mbadi, Khalwale and Wetangula in the ...
HERE are the TEN REASONS WHY CORD MPs caused CHAOS in Parliament   In America and advanced common wealth democracies it is called FILIBUSTER, A filibuster is a parliamentary procedure where debate is extended, allowing one or more members to delay or entirely prevent a vote on a given proposal. It is sometimes referred to as talking out a bill or talking a bill to death and characterized as a form of obstruction in a legislature. Knowing very ...
Legislators roughed up in House fist fight; Johnstone Muthama, Simba Arati injured Machakos Senator Johnstone Muthama displays an injury on his chest sustained when legislators resorted to physical fight within the House chambers. (Photo:Boniface Okendo/Standard) Nairobi, Kenya: Business at the National Assembly came to a standstill Thursday afternoon after MPs disrupted a special sitting convened to debate the controversial security amendments bill. The bill is set to go for third reading but CORD MPs are opposed to its ...
Ten people feared dead in Kwale tribal clashes KWALE, KENYA: At least 10 people were killed on Wednesday in tribal clashes between two pastoralist communities in Kinango, Kwale County. But Kwale County Commissioner said that the number of those killed is four contradicting locals who insist that eight Somali headsmen and two Maasai have been killed since the conflict broke out on Tuesday, this week. Both communities claim grazing rights of Kuranze ranch. On Thursday, police was deployed ...
Outgoing IG David Kimaiyo moves more than 100 senior police officers   NAIROBI: More than 100 senior police officers have been moved and confirmed to new ranks and positions in changes announced by Inspector General of police David Kimaiyo. Kimaiyo appointed new regional commanders who include Benson Kibue (Nairobi), Gideon Amalla (Rift Valley), Moses Ombati (North Eastern), Robert Kitur (Coast), Willy Lugusa (Nyanza), Gerald Mbaabu (Western), David Baya (Eastern), Larry Kyeng (Central) and directors who include Stephen Chelimo ...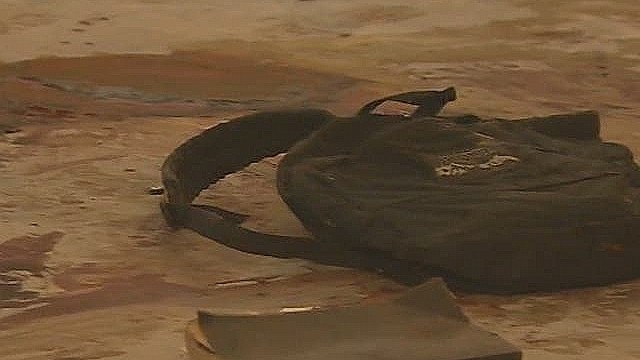 Pakistan school attack: Bloodstains, bullet holes mark Peshawar classrooms Gruesome look inside attacked school STORY HIGHLIGHTS Pakistan's military allows media in to see the devastation inside the Peshawar school Blood stains the floor of the auditorium where Taliban attackers killed many of the children The attackers 'had no sense of humanity in them,' says one survivor, shot in the shoulder The remains of the last militant to die still lie, covered, in the spot where he blew himself up Peshawar, Pakistan (CNN) ...
Watch out world: North Korea deep into cyber warfare, defector says STORY HIGHLIGHTS Jang Se-yul says he thinks there are 1,800 cyberwarriors in the secretive Bureau 121 The defector calls North Korea's cyberwarfare more dangerous than its nuclear weaponry Official: S. Korea thinks Bureau 121 is behind hacks on South Korean banks, media companies Analyst says linked Sony attack shows Pyongyang's hacking abilities were 'underestimated' Seoul, South Korea (CNN) -- North Korea is one of the world's poorest countries, seen as ...
Vera Sidika and OLX most searched on Google trends In Summary After appearing on KTN's investigative programme Jicho Pevu faking healing and coaching his staff to give phoney testimonies of — among other things — prayer-induced prosperity, Preacher Victor Kanyari was the tenth most trending person. Another top 10 Google search in Kenya was "how to survive", with "how to network" and "how to date" coming second and third, respectively. The Higher Education Loans Board was the most searched ...
Boko Haram gunmen kidnap at least 185 from village in north-east Nigeria Boko Haram militants parade tanks at an unidentified Nigerian village. The militants kidnapped at least 185 people, including women and children, from the village of Gumsuri, Borno State, in the embattled north-east. AFP PHOTO In Summary The militants carted the hostages away in trucks towards Sambisa Forest, a notorious rebel stronghold, two local officials and a vigilante leader said Thursday. Gumsuri is roughly 70 kilometres (43 miles) ...
Chaos in Parliament as MPs resume debate A screen shot of National Assembly when chaos erupted during the debate on security Bill on December 18, 2014. PHOTO | GRAPHICS In Summary The MPs opposed to the Bill chanted and threw papers, disrupting the session. Speaker Justin Muturi at one point ordered the sergeant-at-arms to eject some senators who were at his gallery. HOUSE RESUMES DEBATE ON SECURITY BILL Disorder in Parliament as most members throng the floor of the House as ...